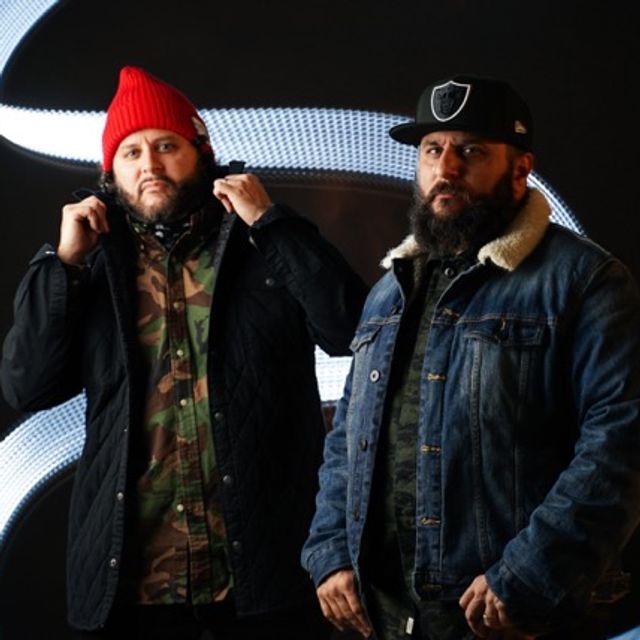 80Empire
There just isn't enough time in the day for 80Empire to talk, make and listen to music. They can't help it, music makes them tick. It is the epitome of their identities and has been for the last fifteen years as artists and now as songwriters/producers. The Multiple platinum Italian brothers from Niagara on the Lake, Canada, have burst on the scene in the last 5 years as eclectic production chameleons crafting big sounds for the likes of Kxng Crooked, Conway the Machine, Benny the Butcher, Fred the Godson, Robbie G, Swifty McVay of D12, Obie Trice, Bone Crusher, Masta Ace, Divine Brown, DMC, Maestro Fresh Wes, Jadakiss, Reema Major and the list goes on. Outside of hip hop, they've worked with the legendary Commodores, scored the theme song to the Real Housewives of Miami, and other TV projects and have even scored and executive produced some short films, that have made it to various international film festivals. Their production is fiercely loyal to the sounds of their youth yet possesses ambitious new schoolism. With influences as diverse as Jazz, Soul, Opera and Blues, they are truly sonic journeymen whose creativity often start in one genre and morphs into another by the end of the record.

Their aura falls somewhere between Beat Street and The Blues Brothers. While their ears are undeniably worldly and eclectic, they've never shaken hip hop's strong influence on their lives growing up. Adrian and Lucas still talk about their trips back from Miami with suitcases full of cassette tapes in grade school. As teens in a predominantly Italian neighborhood just north of Toronto, they were often outcasted for their taste in music. But in their teens, spitting in the face of conformity, they formed a duo and started writing songs, both rapping and singing.

With such an accomplished list of collaborations and a seemingly limitless range of production work 80Empire are  becoming a fixture in popular music.

"We can make music for every generation," declares Adrian. "We're less worried about following what everyone else is doing, of course you listen and pick up on new ideas, but we want to go in our own lane. That's why one day we're working on a film score and the next Swifty McVay is rapping on our beats. There is no path. We are the path.  
Independently Major