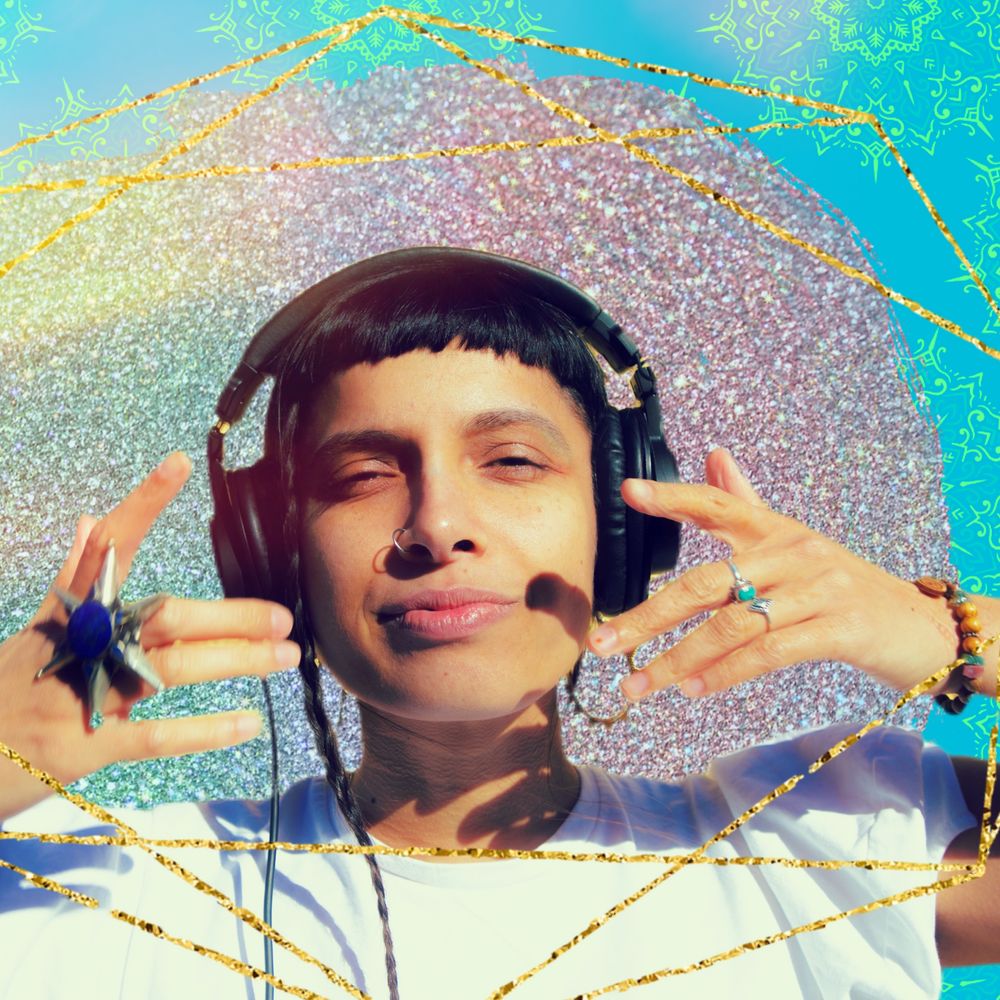 Alysha Brilla
Alysha Brilla is a 3X Juno Award nominated artist, multi-instrumentalist, music producer and creative wellness facilitator currently producing her fifth self-produced full length record, 'The Body'; blending global roots sounds with expansive lyrical themes and meditative undertones.

In Sept 2020, Brilla opened The Frequency Portal to provide an online learning and healing space for artistic souls.  A digital realm full of classes, workshops, mentorship and dynamic discussions about the science of creativity, self-expression, the physics of sound and their relationship to our wellness and humanity.
Brilla's music, blogs and spirituality are inspired by growing up with parents from two different cultural and religious backgrounds; a Muslim Indo-Tanzanian father who immigrated to Canada and a Christian European Settler-Canadian mother. Raised in Brampton, Ontario, Brilla's rocky youth and intersecting cultural influences encouraged the birds eye view, non-linear philosophies that inform her artistry and teachings.

In highschool, Brilla completed an internship at a local recording studio and began self producing her music released on her Independent label, Sunny Jam Records.

Brilla has since performed internationally including across Australia, Singapore, Tanzania and Chile. In addition to live performances of music, Brilla has conducted creative wellness workshops in schools for the past ten years; promoting storytelling through music and mentoring in self-expression through the arts with a focus on developing skills in songwriting and music production. A special focus on encouraging and promoting the voices of youth and young women across the world for their critical perspectives on environment and social awareness and action.