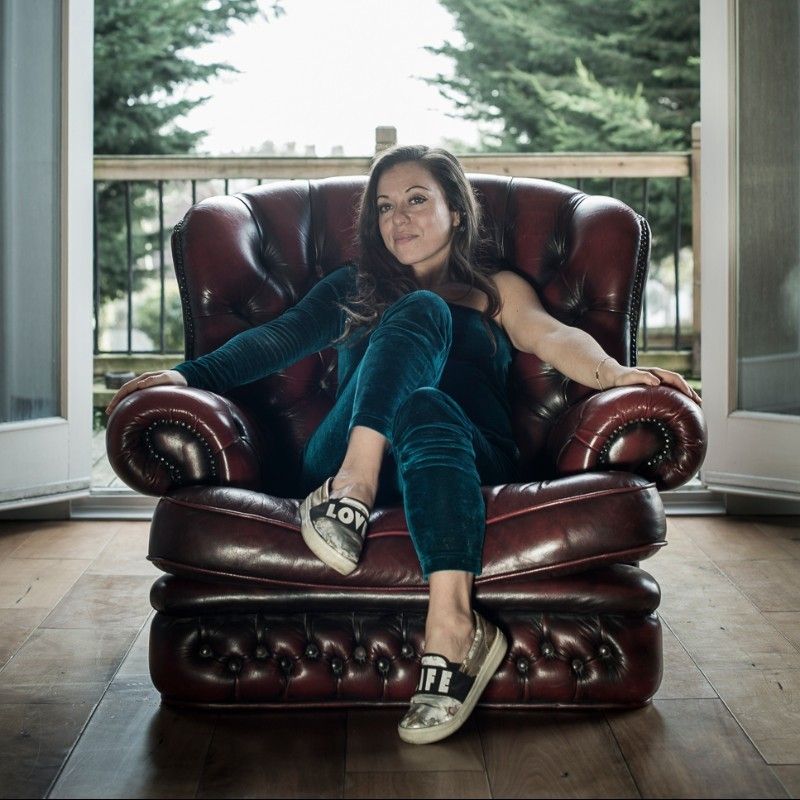 Ilana Lorraine
Singer Songwriter and Creative Director Ilana Lorraine began writing at the age of 10 with her debut song getting her a TV Appearance as a Finalist in Melvyn Braggs ILEA Arts Festival. Music played a huge part growing up in a house filled with harmony. Ilana's entry into the music industry was set behind the scenes taking care of High Profile Artists, looking after their personal affairs, setting up shows, events, and scheduling as Artists Relations Exec for Sony Music and Brand Partnerships fo AEG LIVE. This led to experience across the entertainment world leading to a 360 degree experience and her expertise in the life of an artist. Ilana pivoted after funding her debut album on one of the pioneering crowdfunding sites Slice the pie and turned her full attention to creating platforms for emerging talent to showcase and grow. Throughout the last 20 years, Ilana was at the forefront of the Boutique Live Music Scene hosting and curating intimate such as The Music Box, Sessions58 and The Drop at Soho House and curating exclusive events and running the events at venues that became some of Londons most pronounced places to go. Her niche being her ability to bridge the gap between high profile established names and the independent artists on the rise drove ILana to launch The Coach House to develop artists through collaboration, connection and edutainment. 
Ilana's own artistry led her to open the door for others artists and build a close nit community and build a bespoke artist hub and retreat programmes attracted global talent to London and UK artists to LA. Brands such as Harman International took on Ilana as a Brand Artist Ambassador inviting her to shows and conferences to perform worldwide. This allowed Ilana to open he invitation to her community of artists whom she took with her along the way. 
Her own artistry took centre stage once again as the Pandemic hit when Ilana took to Hampstead Heath to perform and curate a boutique experience for passersby to play, connect and heal during the pandemic, and artists to keep the arts alive. Her message of empowerment, hope and community sirened the local community to join forces and unite leading to the formation of The Fairytale Festival after 3 months of daily public appearance and support for the locals. 
Her efforts to schedule yoga, sound healing and daily performances proved impactful with over 500 people connecting and staying in touch. The Arts Council England have now jumped on board to support Ilana in her endeavours to grow in her Artistry and support the community in her project "The Light Within" where she aims to awaken the senses, connect passersby and bring us back to life.