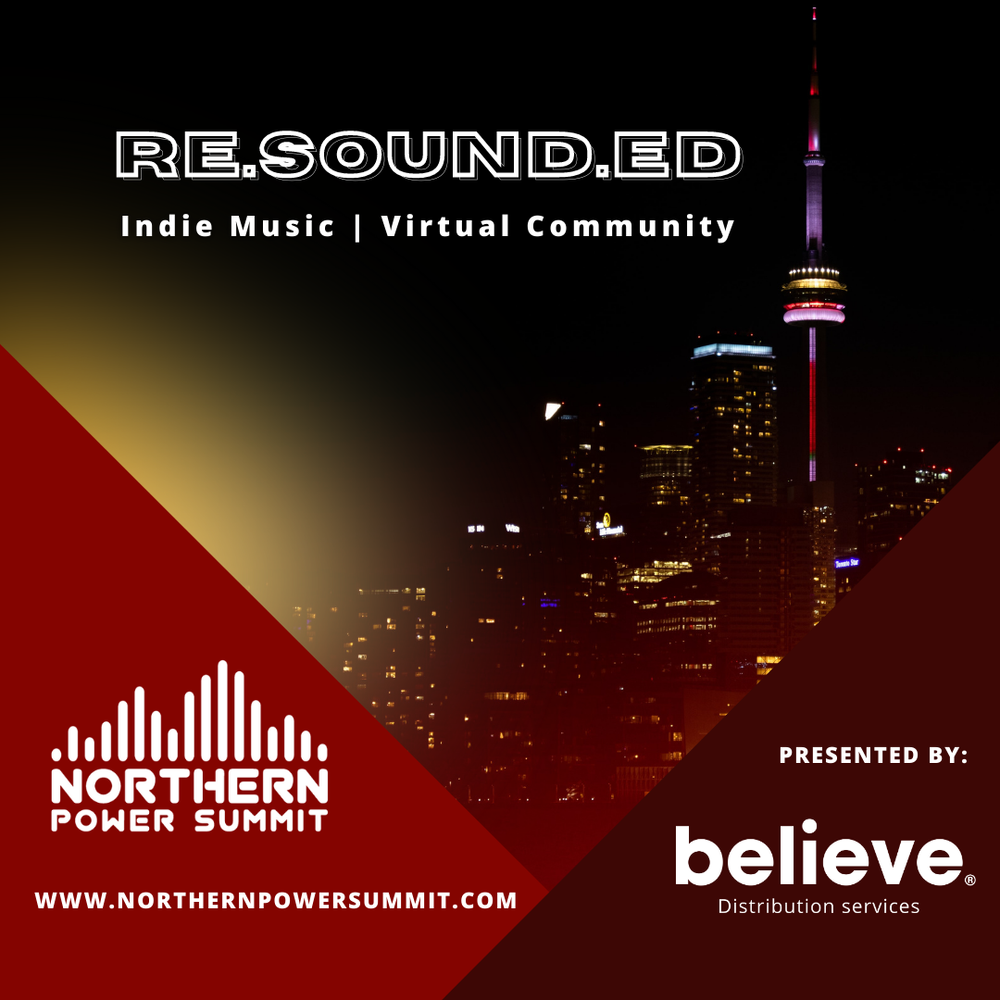 Re.sound.ed
January 23, 2021
A portion of all registration revenue to be donated to Unison Benevolent Fund.
Re.sound.ed
January 23, 2021
(All times GMT-5/North American Eastern Time Zone) 
1:00 PM - 2:00 PM EST 
The Hangout 
The virtual room will be accessible early in order for people to arrive on time, mingle with organizers and other attendees, and be ready for our prompt 2:00PM start. All attendees are encouraged to log in by 1:45 PM. 
2:00 PM - 2:30 PM EST 
Keynote: Masia One 
Masia One is no stranger to the hustle.  She has built a career as a touring artist playing shows and establishing a base in Canada, Jamaica, and Singapore.  In this session, we will talk to Masia about how she has built an independent career that continues to ascend even after nearly twenty years in the business. 
2:40 PM - 3:25 PM EST 
Hustle & Motivate: Chuck Creekmur and Fiona Bloom 
What does it take for an artist to cut through the noise and make an impact in the game in 2021? The challenges of the pandemic have forced artists to pivot and adapt. In this panel, we will hear from two veterans of the business to help us focus on strategies that artists can employ. 
3:30 PM- 3:50 PM EST 
Break  
3:50 PM - 4:30 PM EST 
Get Your Mind Right :  Michelle Allman-Esdaille and Myer Clarity 
The music business (let alone life itself) has be challenging during COVID. How can musicians take care of themselves? This panel will focus on mental health and strategies to get through the tough times, as well as how to perform at our best. 
4:40 PM - 5:20 PM EST 
Keynote: Wendy Day 
Wendy Day is a legend in the music business. Day's fingerprints can be traced to the success of Lil Wayne, 2Pac and Eminem. In this keynote, Wendy will share examples from her past and discuss strategies to succeed in the new music business. 
5:25 PM - 6:00 PM EST 
Keynote: Tom MacDonald 
Tom MacDonald is an independent success story whose hustle and focus on mental health - in both life and music - personifies our Re.sound.ed theme. MacDonald will talk about how he built a dedicated fanbase independently and conquered some of his mental health challenges in this engaging keynote. 
6:00 PM - 7:00 PM EST 
The Afterparty 
Stick around for some music and mingling.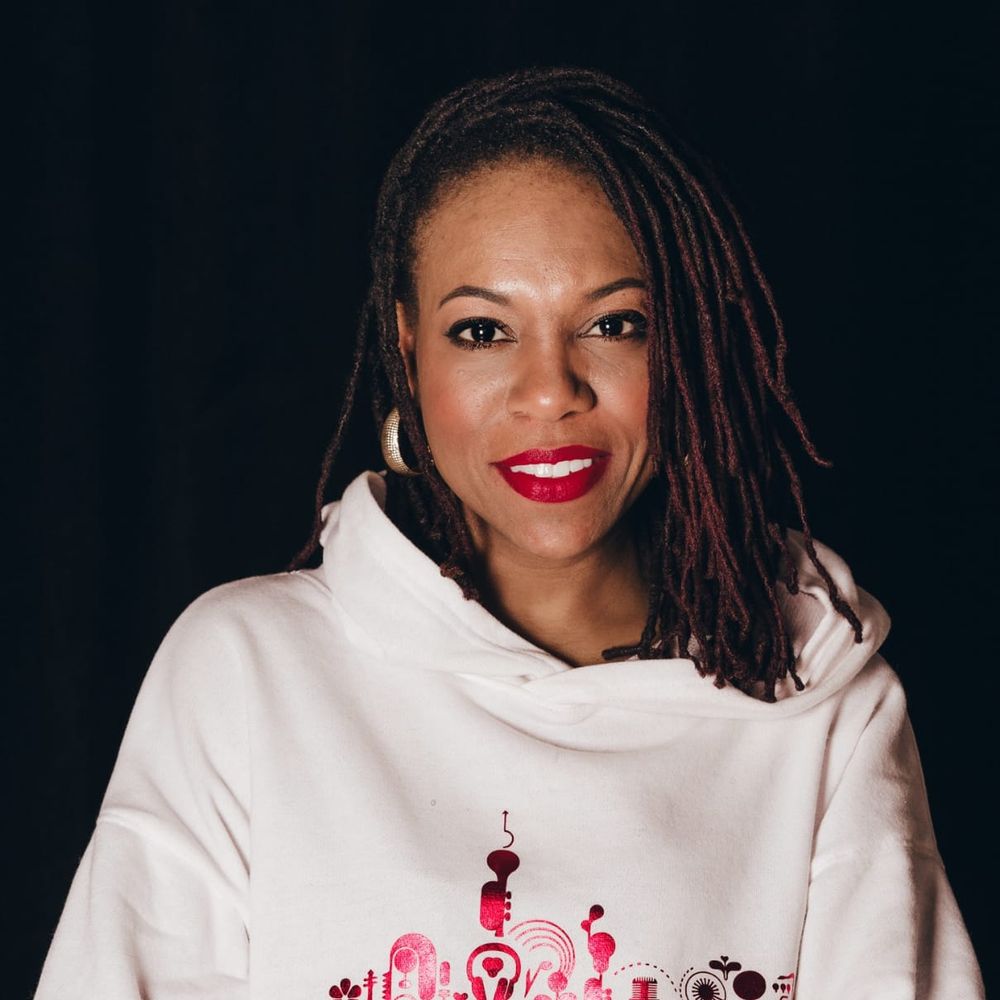 Michelle Allman-Esdaille
Michelle Allman-Esdaille is the proud founder and co-owner of The Hook & Company, a Toronto based referral and resource support system created specifically for musicians and music artists. Her goal has been to thoroughly and systematically connect service providers and resources in the music industry directly to music artists from anywhere in the world and has been doing so over the last 5 years. As an alumni of the Canada's Music Incubator's Artist Manager Program, she brings a wealth of industry and management knowledge, experience and organizational skills. She has had the privilege of working with 4x JUNO nominated singer-songwriter, Ammoye, for the City of Orillia, toured Europe with 6 artists and many more within these 5 years. Additionally The HOOK also offers artist management, consulting, career planning, grant writing/coaching and industry workshops. 
To add to the list, Michelle is a Reiki practitioner and author of a collaborative anthology book entitled "You Have So Much Potential - Inspiring Generation Healing & Transformation" with 29 other doctors and practitioners. Michelle directly uses her positive energy and outlook on life to bring into all her conversations and consultations. Her goal is to "be the light'' in this dark industry where mental health is a primary focus while fueling musical gifts. Affecting artists' in the area of mindset is her primary directive because mindset supports skill set and skill set is what sets you apart.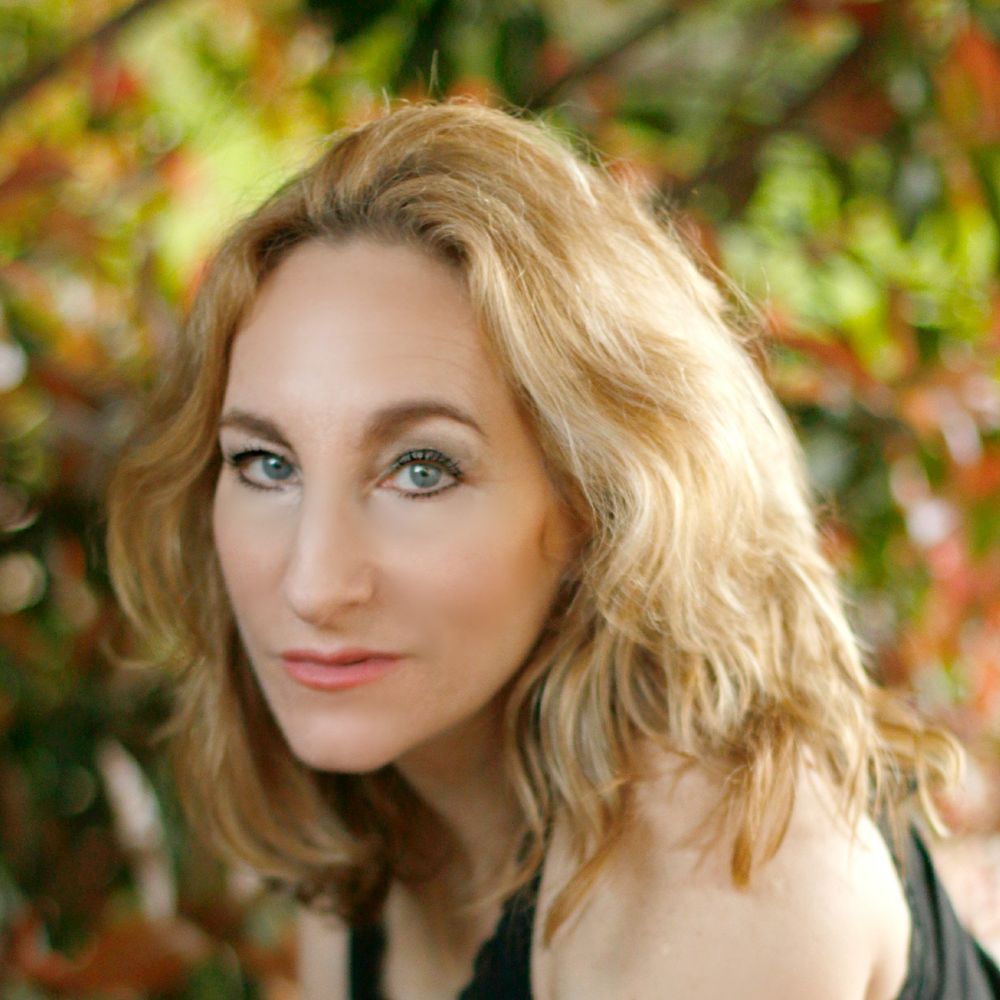 Fiona Bloom
Promoter, publicist, radio personality, party planner, marketer, voice over talent, host and emcee, venue booker, playlist curator, lecturer, natural tastemaker… throughout her nearly 30 year career, Fiona Bloom has become a master of all musical trades. Under her full-service boutique agency, The Bloom Effect offers consulting, publicity, A & R and management advice, and specializes in entertainment marketing and branding that has produced and promoted more than 2,000 special events for artists, authors, fashion labels, and other lifestyle brands, in addition to working with more than 300 artist's campaigns.
Prior to life in the biz, she was a concert pianist, violinist and widely popular radio personality.  She's also an educator, former adjunct professor at LIU Brooklyn Campus, mastered the Art of Connecting and developed a music entrepreneurship curriculum.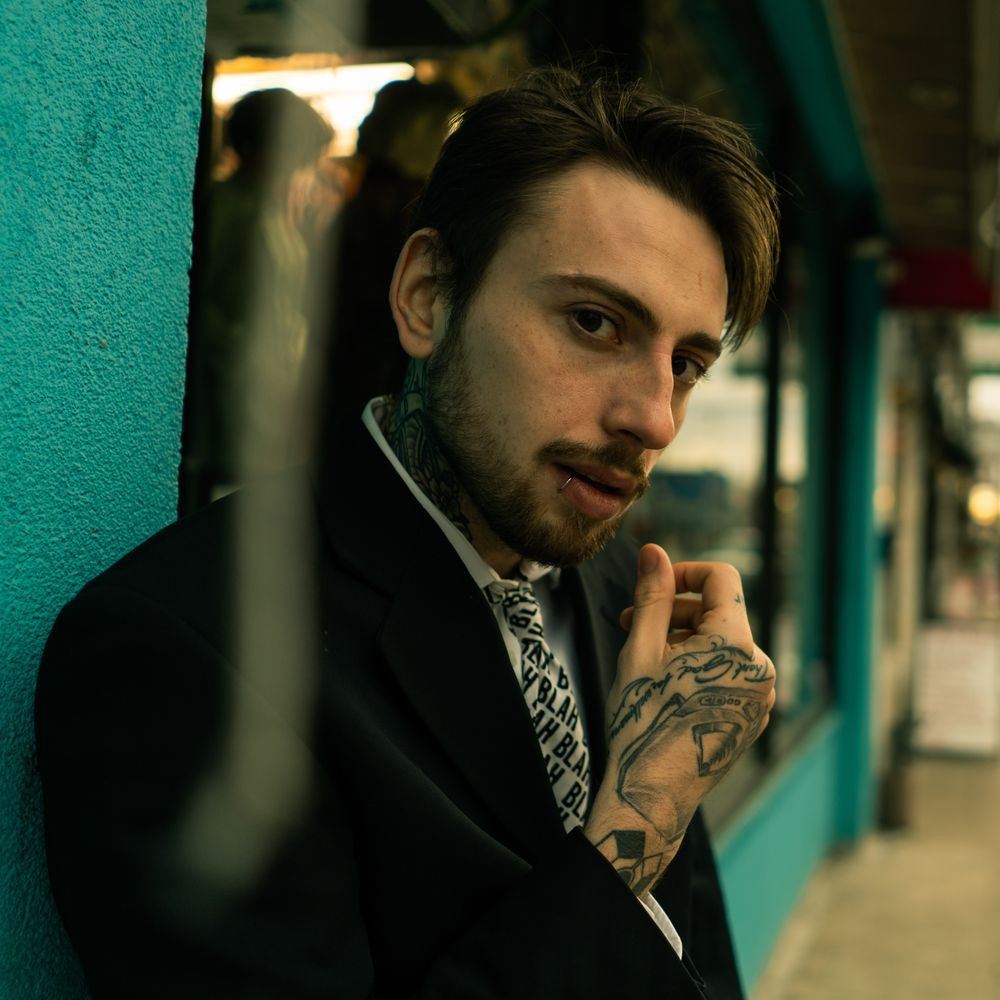 Myer Clarity
Myer Clarity, 28, is a Toronto based multi-genre producer, songwriter and internationally touring Hip-Hop artist with 4 self-produced albums under his belt. His unique blend of jazz piano, grunge and hip hop combined with his authentic sad 'raspy' storytelling has gained him a dedicated fanbase of like minded moody listeners from all corners of the world. 
Born and raised in Montreal to a French-Canadian mother and Jewish father, Myer expressed interest in music early, at age 12, after his neighbour Sagi (NL5) brought him to his first ever recording session at the legendary 1180 St Antoine building. Booking sessions with his own saved lunch money, Myer began learning audio engineering first-hand as he worked alongside engineer & local producer Labrat on several demo tapes. 
At 13, he expanded his knowledge from production to theory and studied piano under jazz legend Ernie Nelson. Sadly, Ernie passed away shortly after, prompting Myer to compose and perform a heartfelt piece for his teacher at Concordia's Music Hall. He went on to study jazz piano for 4 more years with one of Ernie's students. 
During his teenage years, Myer released 5 EPs until his first big break in 2012, when his single "Meet Me @ The Park" abruptly skyrocketed to 30K views in one summer. His local buzz allowed him to open for several notable acts such as Yelawolf & Royce Da 5'9 and many others, becoming known for his energetic live performance.
Sadly, Myer's promising trajectory took a turn for the worse after he lost both his mother to a battle with lung cancer and his childhood best friend to an overdose that same year. Now living on his own at 19, he began heavily self medicating with stimulants & alcohol, changing his sound and style to an edgier punk aesthetic. 
After winning a series of local rap competitions, Myer moved to Toronto and toured the release of his follow up album B.Y.O.B [2015]. The album peaked at #9 on the CMJ charts and earned Myer a couple nominations for 'Best Rap Single' and 'Best Rap Album' from outlets like Canadian Urban Television. The album caught the ear of Toronto label Heavy Aux / Fontana North, which signed Myer to a partnership deal shortly after. 
He produced the collaborative "We Are The Aliens" [2017], and his two solo albums "Not All Heroes Wear Capes Pt. 1 & 2" [2018, 2019] which boasted three 15K singles on Spotify as well as features from Down With Webster's Camm Hunter and Classified protege Kayo. 
After several near death experiences on tour, Myer admitted his struggles with drugs & alcohol and went to his first AA meeting in June of 2018. He hasn't touched a drop since and has gone to lengths to talk openly about his struggles in his music and in interviews. His new found focus allowed him to rekindle his love of jazz piano as well as produce all of Heavy Aux's catalogue from 2018-2019 before leaving the label to pursue his own career as a solo artist. 
The rapper turned singer wasted no time introducing the world to his new melancholic persona with his new singles "LOVE ME WHEN i'M HiGH" & "ONE DAY i'LL GET MY SHiT TOGETHER" which both surpassed 25K that same year. Riding off the success of those two singles, Myer Clarity decided to build No Damn Good into his own indie label before turning the spotlight onto social issues with his latest single 'i4Ni', which features his latest label signee Boney Washington.
Chuck Creekmur
Chuck "Jigsaw" Creekmur has amassed respect as a thought leader, trendsetter and trailblazer in several industries such as entertainment, technology and content creation. By creating a unique path in internet content curation, distribution, and technology, he has directed one of the most successful and respected sources of urban culture news and information in the world with AllHipHop.com. Along with being a driving force in music media, his passion and endeavors as a mentor and public speaker continue to grow nationally. 
As a brand ambassador, Chuck has partnered with companies  like Apple, Cricket Wireless and more to create niche brand awareness, consulting and developing unique ways to market and promote products. He's also spoken to Millennial and Gen Z  students and aspirants about entrepreneurship, independence and equity at colleges like Emerson College, LaGuardia,  University of Delaware, Howard University, and several others. He has had the opportunity to speak at The White House, and had his first  TEDx Talk in 2017.
Chuck has interviewed notable entertainers and pop culture figures including Shaq, LL Cool J, Jamie Foxx, Floyd Mayweather, Jr., Queen Latifah, Ice-T, Jay-Z, Snoop Dogg, Nick Cannon, Denzel Washington, Viola Davis, Mekhi Phifer, Drake, Common, Ludacris, Kendrick Lamar, T.I. and numerous others. Chuck is currently developing several film and long form streaming projects.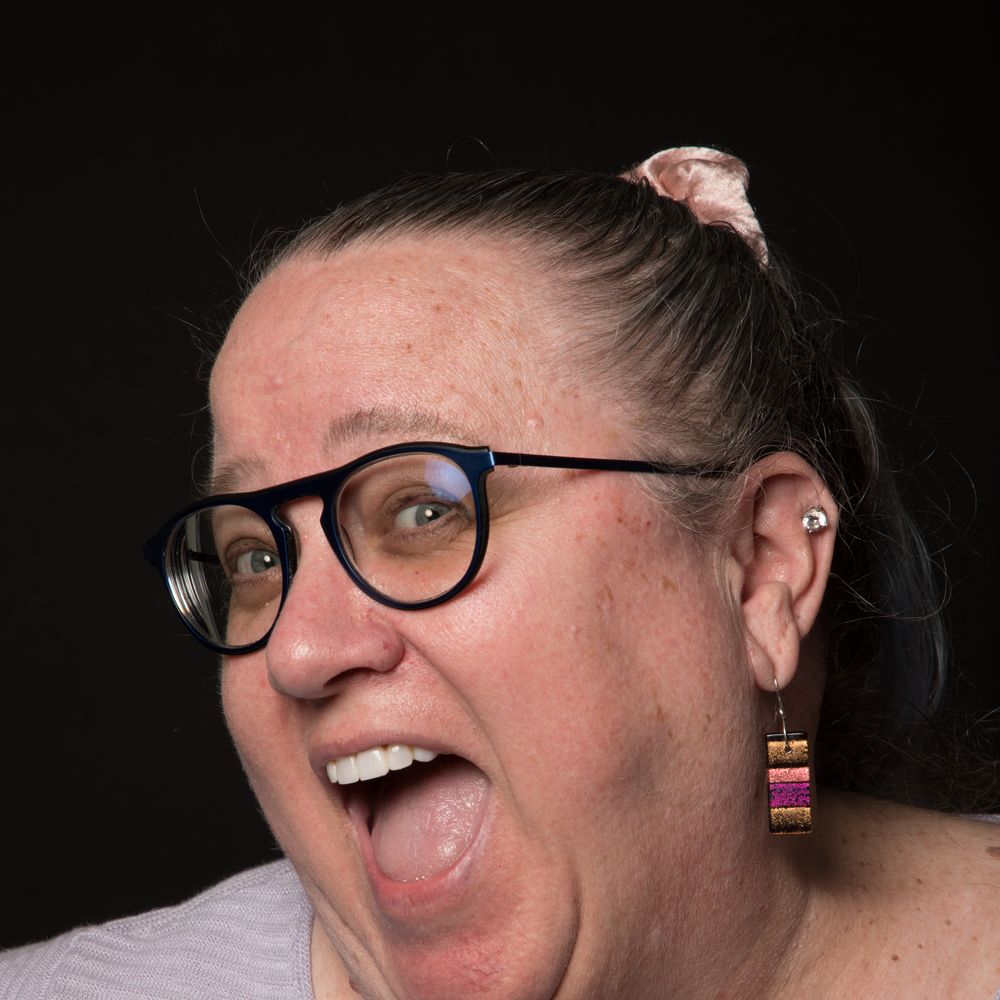 Wendy Day
Wendy Day is an entrepreneur, author, and builder of artists' careers with nearly three decades of experience in the music industry. As Founder of the not-for-profit advocacy organization Rap Coalition, she has helped pull countless hip-hop artists out of unfair deals while educating them on the music industry. Day also runs the for-profit music consulting company PowerMoves, music incubator Artist-Centric, and is the author of the book How to Get a Record Deal: The Knowledge to Succeed, which was updated and re-published in March 2016 with audiobook narration from Slick Rick. She will launch a new music business education website in 2020.
Day founded Rap Coalition in 1992 after selling her condo, investments, and car to start the not-for-profit organization. It became a valuable resource for hip-hop artists by making them aware of exploitative practices, allowing them to connect with fellow artists with similar needs, educating artists via monthly panel discussions at ASCAP's New York City office, and providing a support network to help them navigate the industry. It also has had an all-star roster of advisors and mentors ranging from the late Tupac Shakur to Chuck D of Public Enemy.
Throughout the 1990s, Day made her name by brokering several landmark deals in hip- hop: Master P and No Limit Records' 85/15 distribution deal with Priority Records, Twista's 50/50 joint venture with Atlantic Records, and Cash Money Records' $30 million deal with Universal Music Group. She also was instrumental in securing Eminem's first contract with Aftermath/Interscope, having organized and invited him to perform at the 1997 Rap Olympics where he was discovered; David Banner's multi- million dollar deal with Universal Records; and a few other leveraged deals. In addition, Day has played a role in the careers of Lil Wayne, B.G., Juvenile, Hot Boys, C-Murder, Fiend, Do or Die, Boosie, Webbie, Lil Donald, Ras Kass, Trouble, Young Buck, and many others. Her clients have collectively sold over 1 billion sound recordings thanks to her guidance. 
In 1995, Day founded the for-profit music consulting company PowerMoves, which helps artists and independent record labels start and manage independent companies with the goal to maximize the money artists make from their music by allowing them to seek investors rather than labels. Her latest venture, Artist-Centric, is a music incubator built to empower musicians, allowing them to maintain possession of their masters and publishing while giving them the tools to take control of their careers and make money with their music. The concept behind the company is to pair artists with the proper funding and the know-how to succeed, allowing investors to reap benefits while the artists earn more in the long run. In 2020, Day will launch a new music business education website, which will supply current, practical advice that artists can directly apply to their careers to help them get to the next level cost-effectively, efficiently, and realistically. Information and self-study opportunities will be available on a monthly basis. 
Day holds a Bachelor's degree in Graphic Design from Moore College of Art and Design, an MBA in Marketing from McGill University, and a Master's degree in African American Studies from Temple University. An in-demand expert on music industry issues, she has spoken at prominent music industry conferences such as SXSW, Music Biz, CD Baby's DIY Musician Conference, the A3C Conference, and the Coast 2 Coast Music Conference, as well as top universities including Harvard University, Duke University, University of Wisconsin–Madison, University of South Carolina School of Law, Temple University, and Clark Atlanta University, plus many more. She has also been featured in major publications such as The New York Times, Billboard, Rolling Stone, NPR, VICE, Music Business Worldwide, XXL, Vibe, The Source, HipHopDX, AllHipHop, and more. In addition, Day has appeared on major TV networks ABC, CBS, NBC, and FOX. 
Day currently resides in Atlanta with her five-pound chihuahua, Gangster. She is an accomplished kiln-formed glass artist and an avid reader/knowledge-seeker, reading at least one non-fiction business book each week and attending finance classes at least four times each year. She is also a successful real estate investor, most recently flipping several old hotels and building co-working spaces in Atlanta. Day also loves to travel, particularly to the ocean.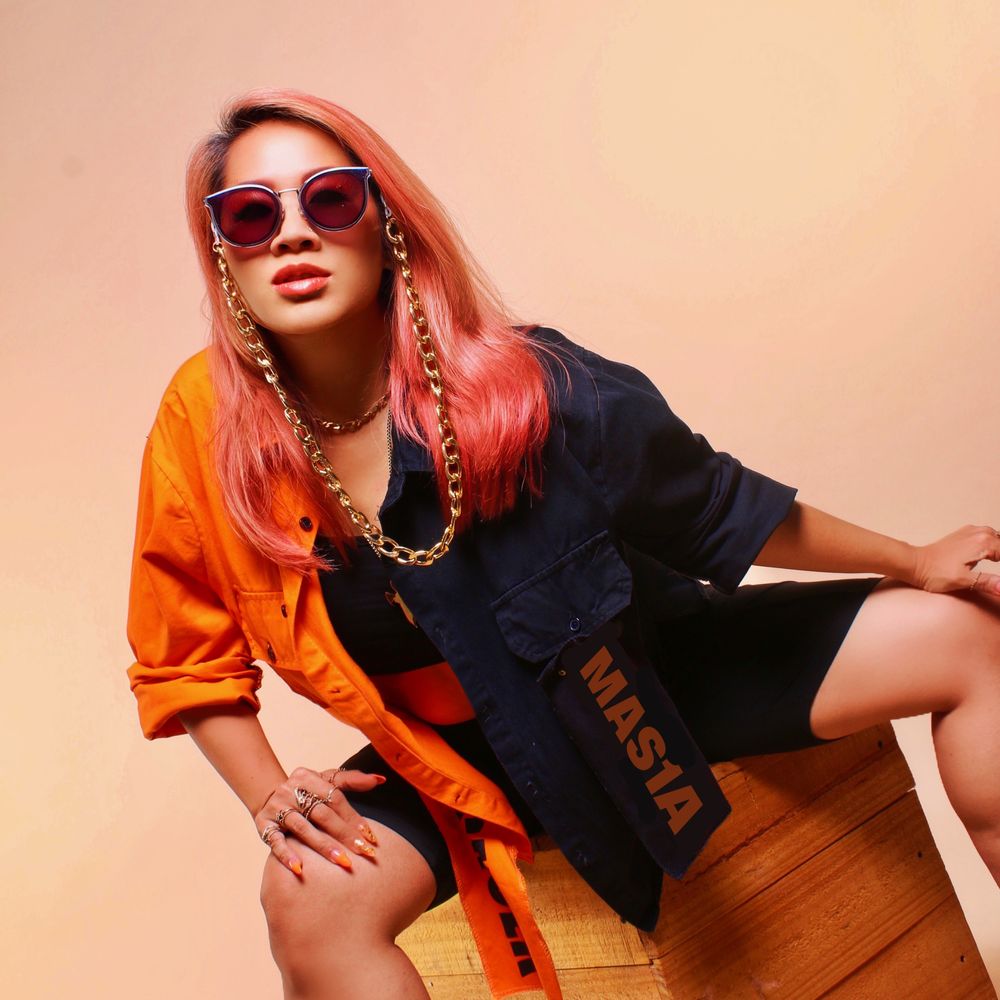 Masia One
Masia Lim, better known as Masia One is a Singaporean/Canadian rapper from Toronto, Ontario Canada. 
She was born in Singapore and moved to Canada at a very young age. She grew up in Vancouver and eventually moved to Toronto, Ontario. She attended the University of Toronto and graduated with a degree in Architecture and Economics. In 2003, she began her own record label known as M1 Group (later renamed The Merdeka (Group) and subsequently released her debut album, Mississauga. Her most famous songs are "Split Second Time", "Return of the B-Girl" and "Warriors Tongue". In 2003, Masia One became the first female rapper to be nominated for "Best Rap Video" in the MuchMusic Video Awards. 
Her second album, Pulau was released in fall 2008, in two volumes; Pulau: Chapter 1: Montreal in the Fall and Pulau: Chapter 2: The Islands. It features collaborations with Moe Masri, Isis, Lady E, DJ SARASA, Dylan Murray, Zaki Ibrahim, Junia T, Moka Only, Sikh Knowledge, Vybz Machine and more.
In 2012, she appeared on former Red Hot Chili Peppers guitarist John Frusciante's EP,  Letur-Lefr. Masia One has also been featured on two ill.Gates songs, on his 18-track LP, The ill.Methodology, also released in 2012. Her third album Bootleg Culture 2014, was produced by Kops and Robbers, the production duo of Che Vicious (Aftermath, G.O.O.D. Music, Jay-Z, Eminem) and Travis von Cartier. The album included features from RZA (Wu Tang Clan) and notable Canadian artists Isis Salam, Graph Nobel. Warriors Tongue off this project was used by Bass Nectar in his song "Speaker Boxx" which became the trailer theme song for Fast and the Furious 8. Masia One spent years in Jamaica following the release of her third album and worked on a yet unreleased record at Bob Marley's Tuff Gong studios with Jamaican band Dubtonic Kru.
In 2015, Masia One moved back to the place of her birth Singapore and founded the Singapura Dub Club, the country's first Dub, Reggae and Dancehall events company. She spent the next year's touring Southeast Asia and connecting Reggae scenes from across this region to bring Jamaican inspired music to the forefront. Through Singapura Dub Club she has brought artists like Sister Nancy, Johnny Osbourne, General Levy, U-Brown, Papa Ugee, Cojie (Mighty Crown) and Tippa Irie to the Lion City.
Masia One is scheduled to release her 4th studio album Fall 2018 titled Far East Empress, featuring artists collaborations with Southeast Asian talents and executive produced by Richie Beretta. Her first single "Time Wastin" has been released with a video that features dance crew Ragga Waka and other influential Singaporean Women.