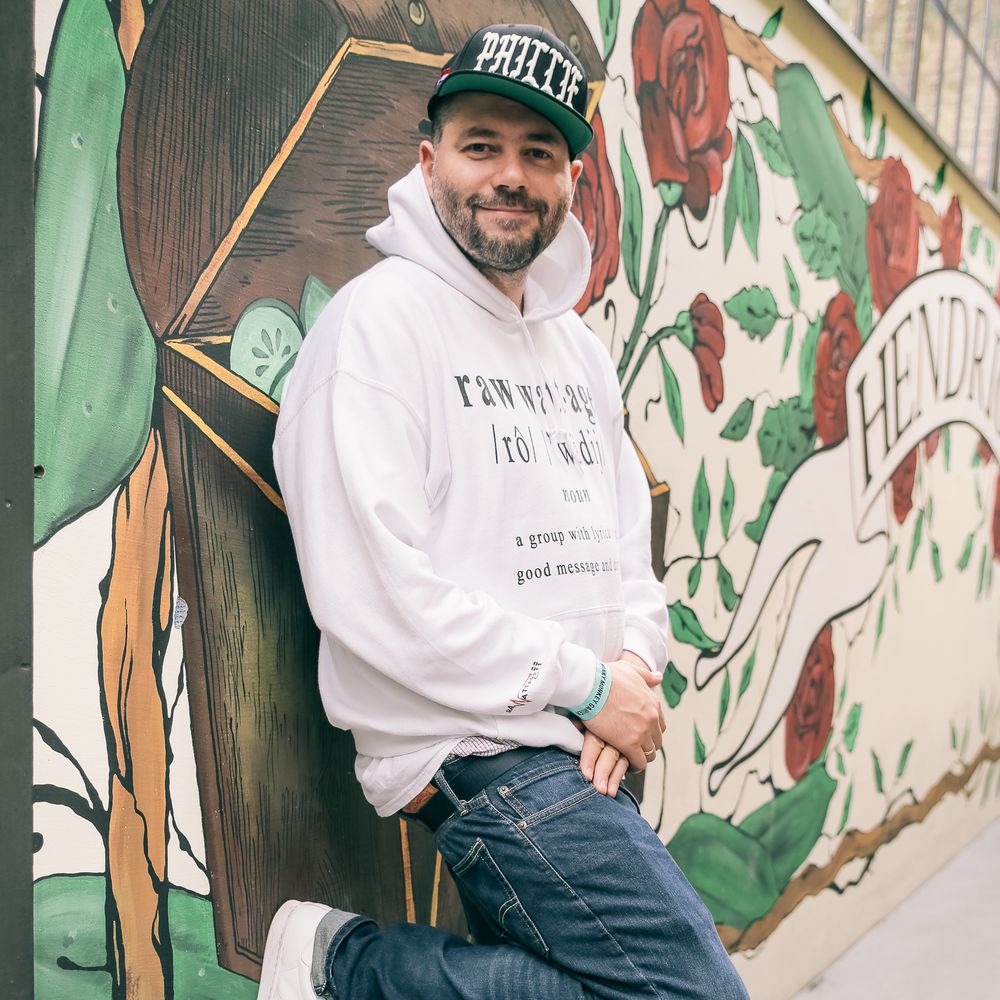 Phat Phillie
When it comes Croatian hip-hop, there's only one name and one crew you need to remember… 
Phat Phillie is a resident DJ (and promoter) of some of Zagreb's coolest monthly events, held at the city's urban nightspots such as Aquarius, The Garden Brewery & Plocnik... These events hosted sold-out shows by artists such as Redman & Method Man, Busta Rhymes, DJ Premier, Jazzy Jeff, De La Soul, OC and Big L (R.I.P.), Naughty By Nature, Pete Rock & CL Smooth, The Brand New Heavies, Big Daddy Kane to name a few.
Phillie got into hip-hop way back in 1984. after hearing UTFO's Roxanne Roxanne on Zagreb's legendary station Radio 101 and watching classic films such as Beat Street, Wild Style and Breakin'.
Following a brief stay in the US in 1991. he met DJ Frx with whom he co-hosted Blackout Rap Show since '93, Croatia's number one rated hip-hop radio show, To mark the show's 10th anniversary, they released a double vinyl: Blackout 10 (The Best Of Hip-Hop), a compilation of the most important tracks released by artists from Croatia's richly diverse and exceptionally creative hip-hop scene. This coming November Phillie will celebrate his 26 years in the game with a number of events in Zagreb.
Phillie has DJ-ed not only in Croatia, but also in New York (Toca Tuesdays), Germany, Austria, France, Italy, Switzerland, Slovakia, Norway, Sweden, Denmark, Bulgaria, Holland, Russia... He has also penned articles for a number of the world's leading hip-hop magazines including Backspin (Germany), DJ Mag  (UK) and The Source (US) and interviewed artists such as 50 Cent, N.O.R.E., Wu-Tang Clan, Ice-T, Nile Rodgers (Chic), DJ Premier... Phillie can even be heard in a skit on the Dilated Peoples debut LP 'The Platform'.
In 2009, Phillie co-founded BlackoutHipHop.com that was recently voted top 100 Hip-Hop Blogs / websites in the world. Also, Red Bull & MTV Adria recently produced a full length documentary called 'Stani Na Put' profiling Phat Phillie's Hip-Hop crew 'Blackout' as well as other 2 important Rap organizations in the ex Yugoslavia region. He is also a frequent panelist at the music conferences such as New Skool Rules (Rotterdam), Nova Scotia Music Week (Canada) and Northern Power Summit (Toronto).
Most recently, he started playing a role of an executive producer for a second installment of the classic "Heavy Rhyme Experience" album by the UK acid-jazz band The Brand New Heavies as well as a debut album "The Makings" for a Croatian producer Koolade. Phillie's biggest en-devour is Croatia's only Hip - Hop festival Fresh Island held at the famous Zrce beach on the Island Of Pag. Snoop Dogg, KRS-One, Red & Meth, Rick Ross, A$AP Rocky, Nas, Chris Brown, Wiz Khalifa, Ty Dolla $ign, Migos, Sean Paul, French Montana, Burna Boy, Tyga... performed there in the last 9 years. For more info on Fresh Island 2021. please check fresh-island.org
UPDATE: In 2023, Phillie will celebrate his 30th Anniversary since he started his radio show in November of '93 by opening up Croatia's first Hip-Hop museum, releasing a book with his RAP memorabilia, photos, flyers, stickers & press clips + alongside his longtime partner DJ Frx, Phillie will reissue their 'Blackout Project' album from 1997, never released on vinyl.